My interest focuses on Tasmanian native and medicinal plants.I am particularly interested in the migration of plants between the different continents.
Working on large and small scale I use charcoal, pencil and natural dyes to produce works on paper and textiles. I also produce installations with the actual plants. My artworks are represented by Handmark Gallery, Hobart, Tasmania.
The Little pharmacy can be viewed at the Handmark Gallery, Hobart.
Viola hederacea. Part of the exhibition "Discovering the Flora of Wind Song, Botanical Art and Science 2020/2021, Tasmanian Museum and Art Gallery.
Geraniums. Part of the exhibition "Frederick Mackie, Quaker Plantsman" Narryna Heritage Museum, 2019.
Royal Tasmanian Botanical Gardens Bicentennial Exhibition 2018
Some botanical works by Chantale,  exhibited at the Allport Gallery, Hobart, as part of Refverence – an interpretation of history through objects by a group of artists.
Handmark exhibition 2017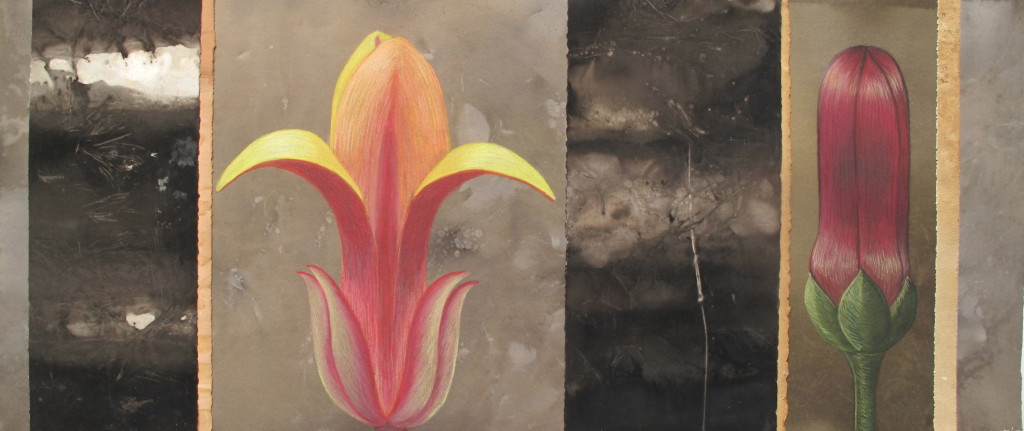 Exhibition "Waiting for Mr. Banks", Allport Library and Museum of Fine Arts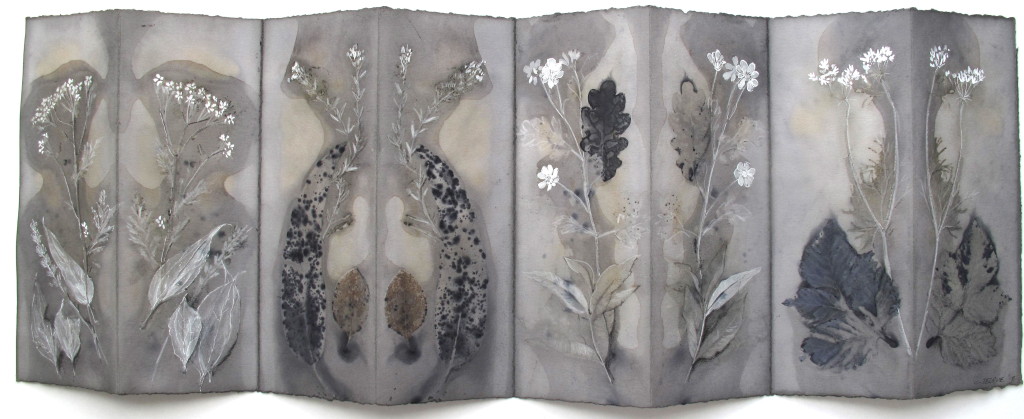 Handmark Evendale exhibition 2015