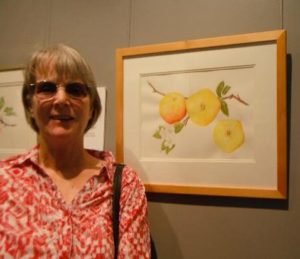 Many years after doing art at school, I had the opportunity to join Lauren Black's beginners and then continuing botanical art classes. This both renewed my interest in art and opened the door to try a form that I had wanted to try for some time. With this great group of ladies I have developed my skills as we pursue a variety of projects.
Sadly, Carolyn passed away on 26 July 2017 after a long illness. She was a well-respected and talented member of Botaniko always participating in
exhibitions and associated events.